Convert
Convert quantities in metric units to US/imperial units, and vice-versa. Supports lb↔kg, oz↔g, miles↔km, feet/yards↔m, inches↔cm, °F↔°C.
3 Nov 2021: Updated for macOS Monterey. Requires PopClip 2021.11.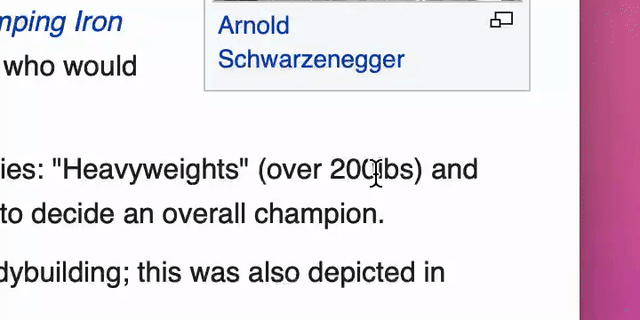 Download
#83
This is an extension for

PopClip.
Interested in seeing how this works? View the source files for this extension on GitHub.