Droplr
Shorten the selected URL using Droplr.
Not yet compatible with macOS 12. More info.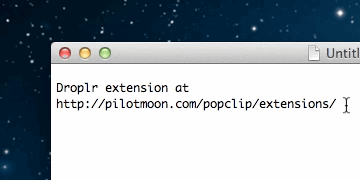 Download
#78
This is an extension for

PopClip.
This extension is provided by Pilotmoon Software. Pilotmoon Software is not affiliated with, endorsed by or in any way officially connected to the companies, products or services shown.
Interested in seeing how this works? View the source files for this extension on GitHub.