Todoist
Add the selected text to your Todoist inbox. Updated 11 Mar 2020 to fix login problem.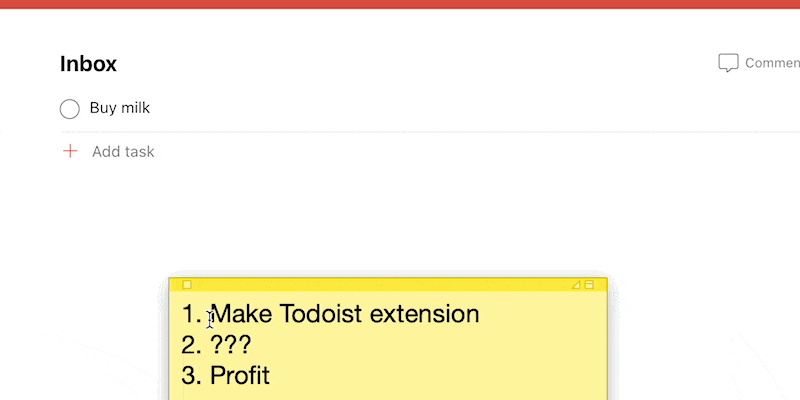 Download
#116
This is an extension for

PopClip.
This extension is provided by Pilotmoon Software. Pilotmoon Software is not affiliated with, endorsed by or in any way officially connected to the companies, products or services shown.
Interested in seeing how this works? View the source files for this extension on GitHub.